OUR PATRONS
Dr. Vitthalrao Vikhe Patil (29 August 1901 - 27 April 1980)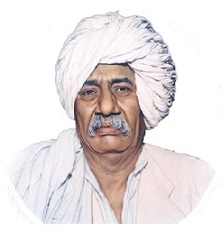 The pioneer of Sugar Co-operative movement, who had a humble beginning, was chiefly instrumental in, organizing the much exploited sugarcane growers of the 44 villages, in and around Pravaranagar, way back in 1948, and established Asia's first co-operative sugar factory, which was commissioned in 1950. Born in a farmer's family at Loni in 1901, he was distressed by the pitiable plight of the poor, the illiterate and the downtrodden peasantry
who were exploited by the money lenders, feudal lords, and private sugar factory owners. In those days the local peasantry of Pravara area had to face difficulties in marketing of sugarcane, as conversion of sugarcane into Sugar was totally uneconomical and the Jaggery Prices, reached the rock bottom. Therefore, Padmashri began exploring ways of uplifting the farmers of this area. It dawned on him that co-operative movement was the only ideal medium to achieve his goal. So begins the saga of co-operative movement in India. He pioneered co-operative movement as a tool for social, educational & economic upliftment of the rural masses. His untiring efforts changed the rural scene of Maharashtra & created awareness amongst the people to lead a prospective purposeful life. He was awarded "Padmashree" the distinguished title in appreciation of his life's work with the co-operative movement, at the hands of the President of India, Late. Dr. Rajendra Prasad in 1972. He was felicitated with the honorary D. Lit. degree by University of Pune in 1968 and Doctor of Science in 1979 by Mahatma Phule Krishi Vidyapeeth, Rahuri.
Late Hon. Dr. Eknathrao alias Balasaheb Vikhe Patil
(10 April 1932 - 30 Dec. 2016)
Padmabhushan Awardee Ex. Minister, Heavy Industries & Public Enterprises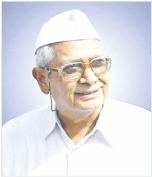 Worthy son of Late Dr. Vitthalrao Vikhe Patil, a leader of reckoning in Maharashtra State, Member of Parliament for over two decades took upon himself the arduous task of translating the dreams of his father into concrete realities by meticulous, punctilious planning and by offering dynamic and pragmatic leadership to the Society.
Social Transformation through Education, with this realisation, he adopted a strategy to raise awareness amongst the small peasants and the rural poor, through spread of technical and non-technical education Services to the Society on different postions.
Hon'ble Shri Radhakrishna Vikhe Patil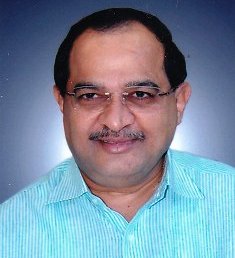 Hon'ble Namdar Shri. Radhakrishna Eknathrao Vikhe Patil is Ex. Cabinet Minister of Housing, Maharashtra Legislative Assembly, Executive Chairman & Trustee DVVP Foundation.
He is the Guiding Light and soul in development of Dr. Vikhe Patil Memorial Hospital & Medical College. In continuation to visionary thoughts of Hon'ble Shri Balasaheb Vikhe Patil the envisaged future plans are being implemented under his dynamic leadership, with Prime Aim to provide quality Medical Services and also all type of educational facilities and infrastructure to Rural as well as Urban masses.
Hon'ble Dr. Sujaydada Vikhe Patil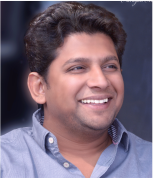 Hon'ble Dr. Sujaydada Vikhe Patil - (Khaasdar) Member of Parliament, Govt. of India, Chief Executive Officer, Dr. Vithalrao Vikhe Patil Foundation and Neurosurgeon, born on November 24th, completed his schooling from The Daly College, Indore. He then pursued his Professional Education in Medical Sciences and completed his MBBS from K.L.E.'s Jawaharlal Nehru Medical College Belgaum.
He completed his M.S. (General Surgery) from Pravara Institute of Medical Sciences, Loni and Superspeciality in M.Ch (Neurosurgery) from D.Y. Patil Medical College, Pimpri, Pune. As soon as he took over as "Executive Director" of DVVPF's Medical College and Hospital in June 2011, he was instrumental in starting Post Graduate courses in 14 Disciplines of Medicine along with an increase in intake of MBBS from 100 to 150. Similarly Post graduate courses are also started in 4 disciplines of Physiotherapy. A Dental College with Intake capacity of 100 Students/Year is also proposed from AY 2015-16. In April 2012, he took over as "Chief Executive Officer" of DVVP Foundation. Since then ultra modern & well equipped Administrative as well as Academic Buildings have come up for Engineering, IBMRD and Pharmacy. It was under his dynamic leadership that our 30 years old Engineering College was accredited with "A" Grade by NBA, New Delhi. An Agriculture College with a Intake capacity of 60 students was also started in June 2013. IBMRD has accredited by "A" grade of NAAC. Also the DVVP foundation have added another feather in the cap by initiating a CBSE pattern English Medium School from the academic year 2014-15 under the strategic guidance received by our visionary CEO.
Hon'ble Dr. Dattatreyudu Nori, MD, MB, BS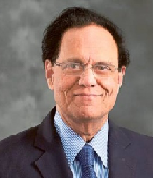 Dattatreyudu Nori, M.D., FACR, FACRO, is Professor and Executive Vice Chairman of the Radiation Oncology Department at The NewYork-Presbyterian Hospital/Weill Cornell Medical College in New York City. In addition, Dr. Nori is Chairman of Radiation Oncology at The New York Hospital Medical Center of Queens. He is also the Director of the Cancer Center at the New York Hospital Queens, in which capacity he heads that organization's cancer program. Dr. Nori completed his undergraduate training at Kurnool Medical College and received his postgraduate medical degree from Osmania University in India. He then joined the sta of Memorial Sloan-Kettering Cancer Center in New York City, where he became Chief of the Brachytherapy Service before accepting the current position as Chairman of Radiation Oncology at Cornell.
Dr. Nori has an international reputation as a pioneer and authority in radiation oncology and brachytherapy. He was instrumental in introducing the current techniques and clinical concepts of High Dose Rate Brachytherapy for gynecological, genitourinary, thoracic and head and neck tumors. His research also included eorts to improve the outcome for patients with prostate cancer, lung cancer, pancreas, breast and other cancers. Dr. Nori has served as principal investigator for numerous clinical trails sponsored by the National Cancer Institute and has received several national and international awards for his contributions to cancer research, including the Distinguished Alumnus Award of the Memorial Sloan-Kettering Cancer Center Alumni Society. He has been called "a recognized leader in his specialty" by the prestigious New England Journal of Medicine.